ARTIST-IN-RESIDENCE: CAETANI CULTURAL CENTRE, VERNON, B.C., JAN-APRIL 2021
INAUGURAL ARTIST-IN-RESIDENCE: FL!GHT GALLERY, SAN ANTONIO, MARCH 2017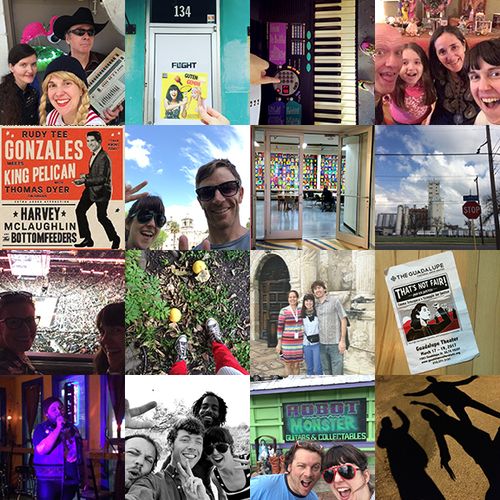 FL!GHT GALLERY
March 1-31, 2017
In March 2017 I was the augural International Artist-In-Residence at FL!GHT Gallery (Justin Parr/Ed Saavaedra) located in the Blue Arts Contemporary building. What an amazing opportunity to discover the local art scene and engage with the community while creating new work. 
For FLI!GHT I hosted and serenaded their 16th anniversary "Sweet Sixteen" group show opening, held a few open studio events and created new works that I presented at the end of the month at BRICK. Highlights include working with SAY Sí  instructors/youth, sitting in on a rehearsal of Rudy Tee Gonzales w. King Pelican, attending musical "That's Not Fair ! / ¡ No Es Justo ! Emma Tenayuca's Struggle for Justice" and getting to know a variety of creative folks from the community including filmmaker duo Mark and Angela Walley and visual artist Alex Rubio. 
INAUGURAL ARTIST-IN-RESIDENCE: FISCH HAUS, WICHITA, MARCH 2016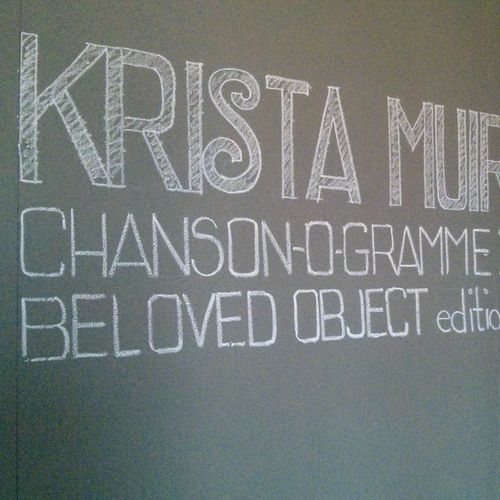 FISCH HAUS
March 14-25, 2016
CHANSON-O-GRAMMES: Beloved Object Edition 
A Collaborative Song-Telling project. 
Fisch Haus has invited Muir to be their spring artist-in-residence, as she produces her newest project, Chanson-O-Grammes: Beloved Object Edition. This is an interactive endeavor: Krista needs you to make this work!  She is requesting members of the Wichita community to submit a meaningful object along with a brief description. It should definitely be connected to a significant moment or person in your life. The objects will remain at Fisch Haus throughout the duration of her residency, March 14-25th, as Muir gleans inspiration from, and writes songs about, these inanimate yet totally real "friends". (Remember pet rocks?) On Final Friday, March 25th, the songs will be presented and the bearer/s of the objects will be invited speak about them for 3-5 minutes.  In between performances, Fisch Haus will offer visitors a video insight into Krista's myriad other projects, including her uber-fabulous alter-ego, Lederhosen Lucil.