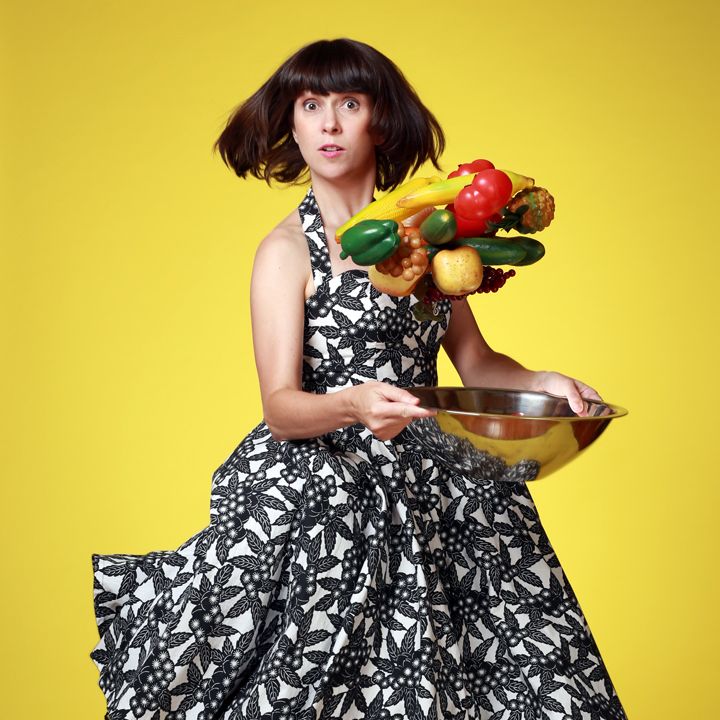 KRISTA MUIR
Multi instrumentalist and Singer
Krista Muir lives in a world of surrealism, cuckoo clocks and antique lampshades. Since the early 2000's she has released eight full length albums (under her name or fauxvarian alter ego Lederhosen Lucil), several singles, eps and has co-written with Kid Koala (for Yo! Gabba Gabba! live), published an art book entitled The Joy of Hosen, toured internationally and performed regularly at festivals like SXSW and Pop Montreal. She has collaborated several times with award winning filmmaker Kara Blake.
Other projects include composing the score for interactive operetta Kit Operette (Gaité Lyrique, Paris, 2012), Chanson-O-Gramme custom love song project (2013-2018), and a mini album of original bilingual lullabies A Pocket Full of Lullabies (2015).
Muir was the inaugural artist-in-residence at Fisch Haus in 2016 (Wichita, KS) and FL!GHT Gallery @ Blue Star in 2017 (San Antonio, TX), where she gave performances, organized multidisciplinary events and collaborated with local artists to create new work and experience cultural exchange. She also acted as "Digital Storyteller In Residence" at Dailytouslesjours, creating mini odes to help explain their creative and technical processes.
Muir released her 7th full length album The Tides in January, 2018. This collection of misfit songs with Muir at the helm as composer, lyricist, musician, engineer and mixer, centers on her lived experience with  endometriosis - a melodic mix of humour and darkness. 
She released the New Math EP (Live in Banff) February 21st, 2020 and is looking forward to performing live again one day in the not too distant future. Until then she's busy collaborating with friends and writing custom song commissions. CHANSON-O-GRAMME anyone?