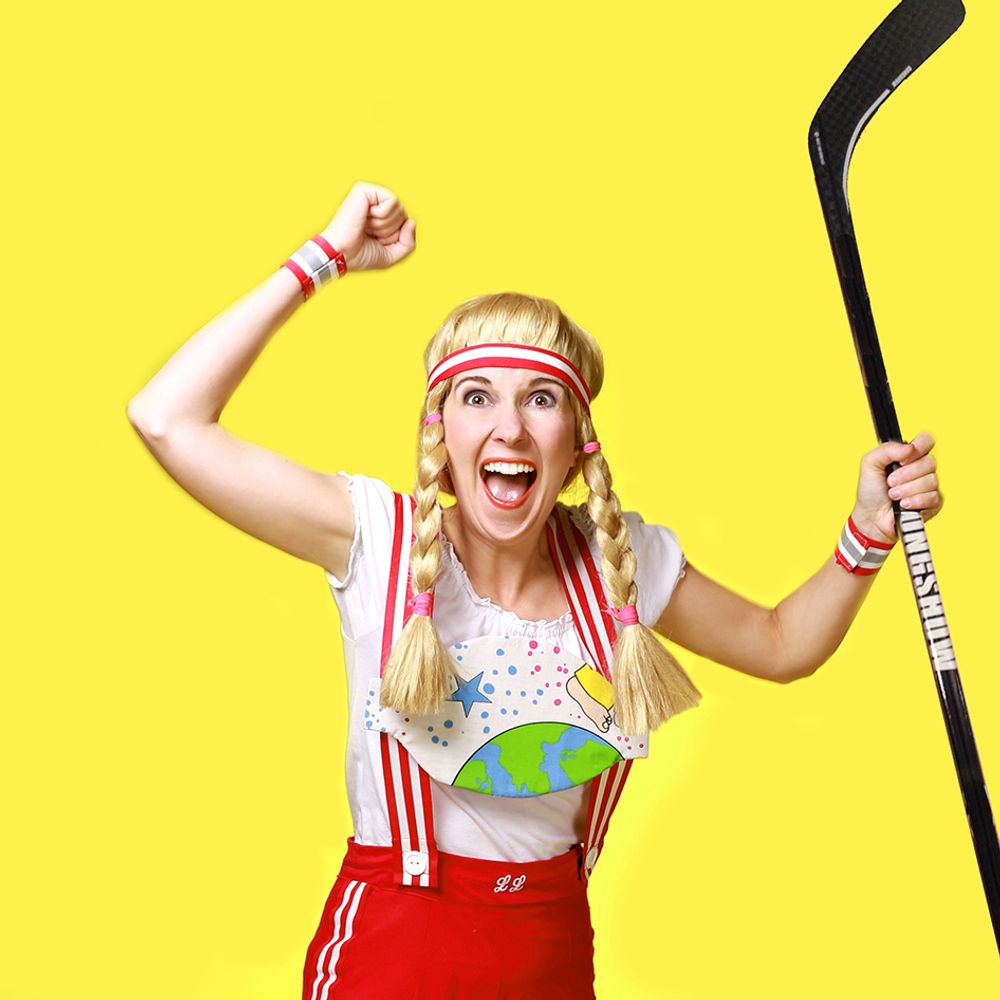 LEDERHOSEN LUCIL
Electro pop fraulein
Lederhosen Lucil is a fauxvarian pop phenomenon who has landed on planet earth with her many-themed "hosen" (frozenhosen, intergalactichosen, gardenhosen…) to bring laughter, joy and music to the masses. She is here to discover the quirks and quarks of human nature while making people dance to her kitsch music! With an army of vintage keyboards and mini instrument collection, Lucil will charm you with both melody and wit.
A favourite of fruendling DJ Kid Koala, Lucil has released one cassette "Let's Hose!", several full-length albums – Frozenhosen, Hosemusik, Tales From The Pantry and Guten Tag Gemini! – and a 7″ vinyl single Apricota featuring the Kid Koala remix of Semi-Sweet. The original track was made into a puppet video conceptualized, directed and edited by filmmaker Kara Blake.
Lucil's motto: Always make time to hose! Favourite foods: Dried apricots and licorice allsorts. Click HERE to see some videos from the vault! A short film about bicycle safety, Lucil enjoying spieling for the dancing boys of San Antonio, Lucil when she was just a few years old battling in the streets of Montréal with members of Solid State Breakdance Collective and an epic live version of "Space" performed in Houston, Texas.