JANUARY 2021: Still trucking along in the quarantino lifestyle but hypo records is staying active making melodies and sending them out through the virtual ether for ears in search of something positive, harmonic...transportive!
CHOCOLATE: It's almost the 1st (month) anniversary of our new Dec 15th holiday El Gran Chocolate and Krista has done three private virtual performances (so far! you could be next?!) to bring good fortune to those who enjoy eating the dark, bittersweet stuff (or any varietal really). If you would like to order your very own ZOOM chocolate serenade or gift one to a friend, send a message to kristamuir@gmail.com and we'll book you in! (PWYC/By Donation) WORLDWIDE!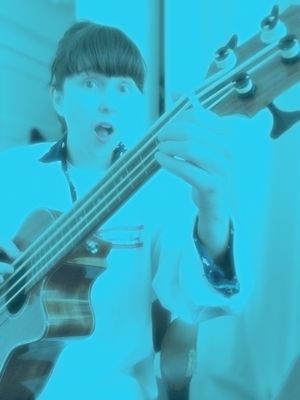 CHANSON-O-GRAMMES: Our custom song service! We've recently postered Vernon, B.C. as Krista is Artist-In-Residence at Caetani Centre for several months. The centre is dormant (zzzzzz) due to C19 (no live shows, artist talks etc. in the foreseeable future) so we're offering this service again in the hopes of meeting and singing to local folks (safely). We're also opening it back up to our global fanbase so message us for details about virtual serenades, custom commissioned songs for your beloved ones and a brand new a la carte virtual mini show! VERNON / WORLDWIDE 
THIS&THATTAPES: Our latest addition to the hypo records family is Greek dreamscape band Ιάσονας. They reworked their inaugural Autumn song into a Winter song for the 2021 November Winter At Home compilation (This&ThatTapes). We met this DIY tape label through Joe Jack Talcum who recently released Word Salad with them. The love analog technologies like we do! Fun fact: Joe was the first "mask dancer" in Les Chouette's video Ha Ha Happiness! And Krista may have been a robot dancer in the Dead Milkmen's Why Do People Lie. WORLDWIDE 
LL, LES CHOUETTES et NACNAC: What are they up to? We're not really sure. But this is what we heard a few of them were eating lately. Winter Farro Salad and African Peanut Stew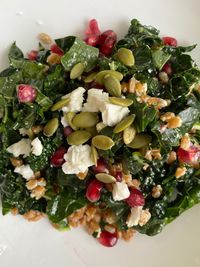 MIAMMMMMMMMMM!!!!