It's a lovely wintery Friday midday here in Vernon, B.C. where I've recently landed. I'll be adjusting to my new environs here at the Caetani house as I gear up for my upcoming Chanson-O-Gramme virtual troubadour for plague times serenade project. In the meantime I've written a few fun non denominational tunes. IT'S A HOLIDAY! by NACNAC is the perfect soundtrack for folks of all walks including the shamans, nihilists and sailors to name but a few.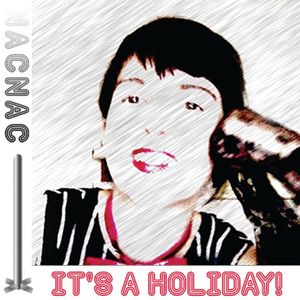 Click HERE to stream or download NACNAC's festive offering...great for cleaning the kitchen to as part of the soundtrack to a brisk winter walk...come let's play! 
The El gran Chocolate tradition I started December 15th to honour the theobroma tree centers on serenading and then enjoying a few dark squares of the equitable, lovely stuff. Here's a song you can play (or sing a long with - lyrics provided!) to 'bless' your chocolate anytime anywhere!
More to come 
but until then...
I'll be stepping out
into the wintery
sun
YAY!
Happy festivus for the restofus! Feliz el gran chocolate!
Krista