Thanks so much for picking up our latest (last) hypo records release "It's A Piquenique." It was chouette to celebrate with a virtual picnic serenade although I think I was the only on-screen eater - mph!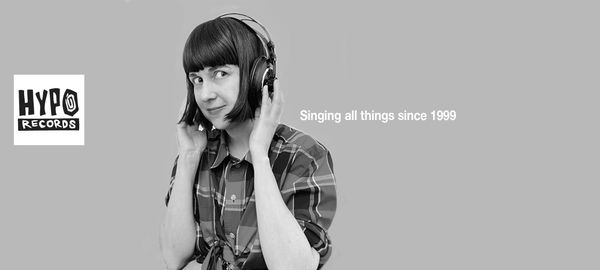 It's been more sweet than bitter wrapping up odds and ends here at hypo records hq. I've had such a brilliant time - releasing records, playing in several bands, making friends and fans, sewing costumes, curating and hosting cabarets, making music videos with big budgets and no budgets, film and tv collaborations, touring, adventuring...the stuff of an active and creative life. I would love to thank each and every one of you for joining me on this bizarre and surreal ride. As Lucil would say...Let's (continue to) HOSE!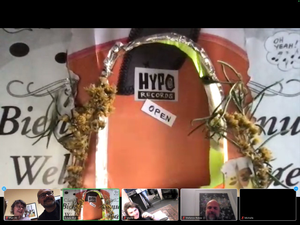 The hypo records store is still open and all physical merch is on sale until Dec 2021 so grab your back-up CD's, 7" vinyl, masks, pencils and other items today! We'll also happily ship gifts on your behalf and do have some fun non-denominational wrapping paper that I made while interning at a letterpress printshop back when I was recording Between Atoms.
If you have any questions, concerns or comments you can always reach us through instagram @kllmuir...who knows, if things get much more meta we may just unplug and retreat to a friendly island. See you there?
Krista, LL, Les Chouettes, NACNAC