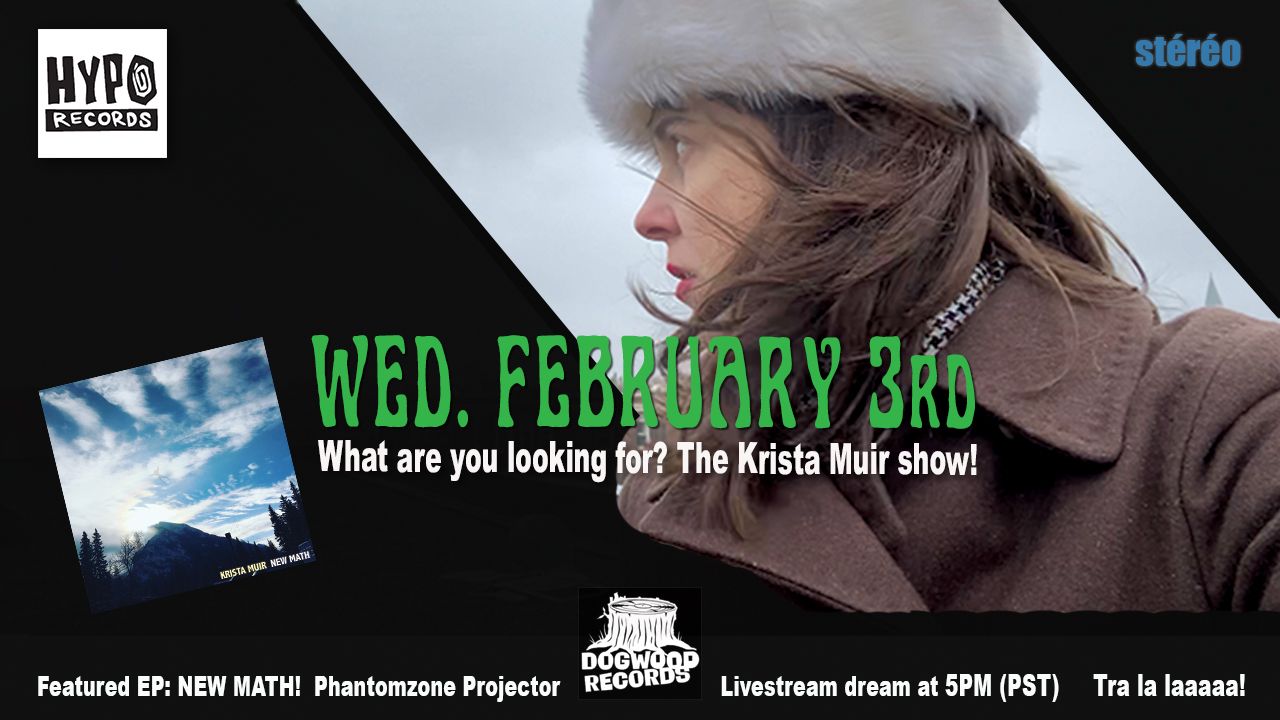 Buy your $5 tickets here for THE KRISTA MUIR SHOW @Dogwood Records! 
After the success of trial run on youtube/instagram last month we've decided to bring Krista back to the virtual sphere with an hour of songs (the lost 2020 hits that were to tour that n'eer did...Starting with NEW MATH!), stories and silliness. Instagram viewers (@kllmuir) will get the basic stream experience but those who tune into the YouTube edition will experience the sights and sounds of transmogrified friends, psychedelic imagery and optimal sound (headphones if you please). All from the comfort of your own abode! 5pm (PST). If you login to your youtube/gmail account you'll be able to communicate with us in the live chat during broadcast for shout outs, song requests, random prize draw (!!) and collective improv experiment (whaa?).
All for $5? Really? YES!!! If you'd rather support us more heartily, buy a few tickets! They are infinite. 100% of ticket sales go directly to the artists involved - Krista and Gambletron. Thanks for being a patron of the arts!